Col de la Pierre St. Martin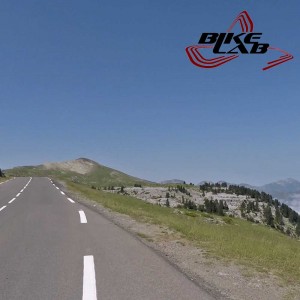 TDF 2015: Chris Froome's epic mountain ascent
The race runs the last kilometers of the stage 10 of the Tour de France 2015. The stage was dominated by Chris Froome that sets the stage for the ultimate success in Paris. Our video offers on overlay few episodes of this stage. The first part of our route takes place on an undulating track nestled in the woods and beautiful valleys.
Transiting from Escot, at the foot of the Col de Marie-Blanque, Issoir, Gourette up to the locality of La Mouline. Here begins the final climb, the first two kilometers are quite challenging, the next 4 fairly easy to then face the hard central part of the climb. We pass Col de Labays, the road flattens a bit up to the Col de Soudet where we meet new challengin ramps. We arrive to the ski resort where the stage of the Tour ends but we go on to the Col de la Pierre St Martin, we enter Spanish territory for a brief overview of the beautiful peaks and walk down the few kilometers that take us back to the Col de Labays where we conclude our training.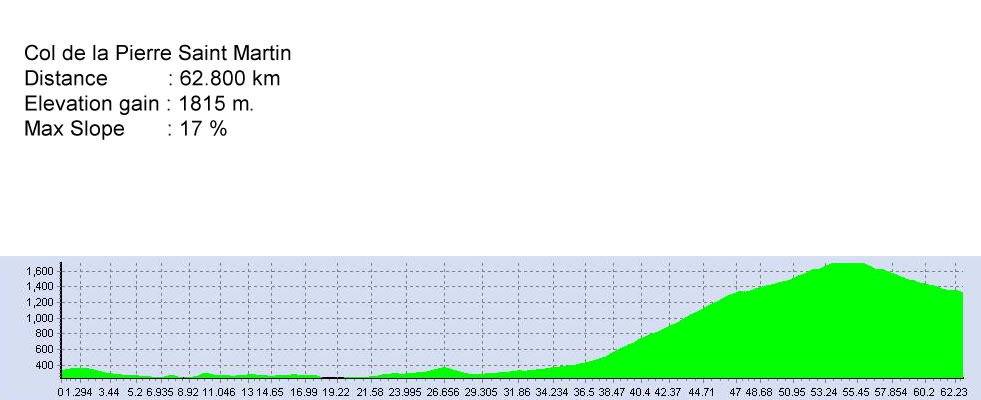 NOTE - The preview shows from YouTube is compressed and doesn't represent the true quality of our video).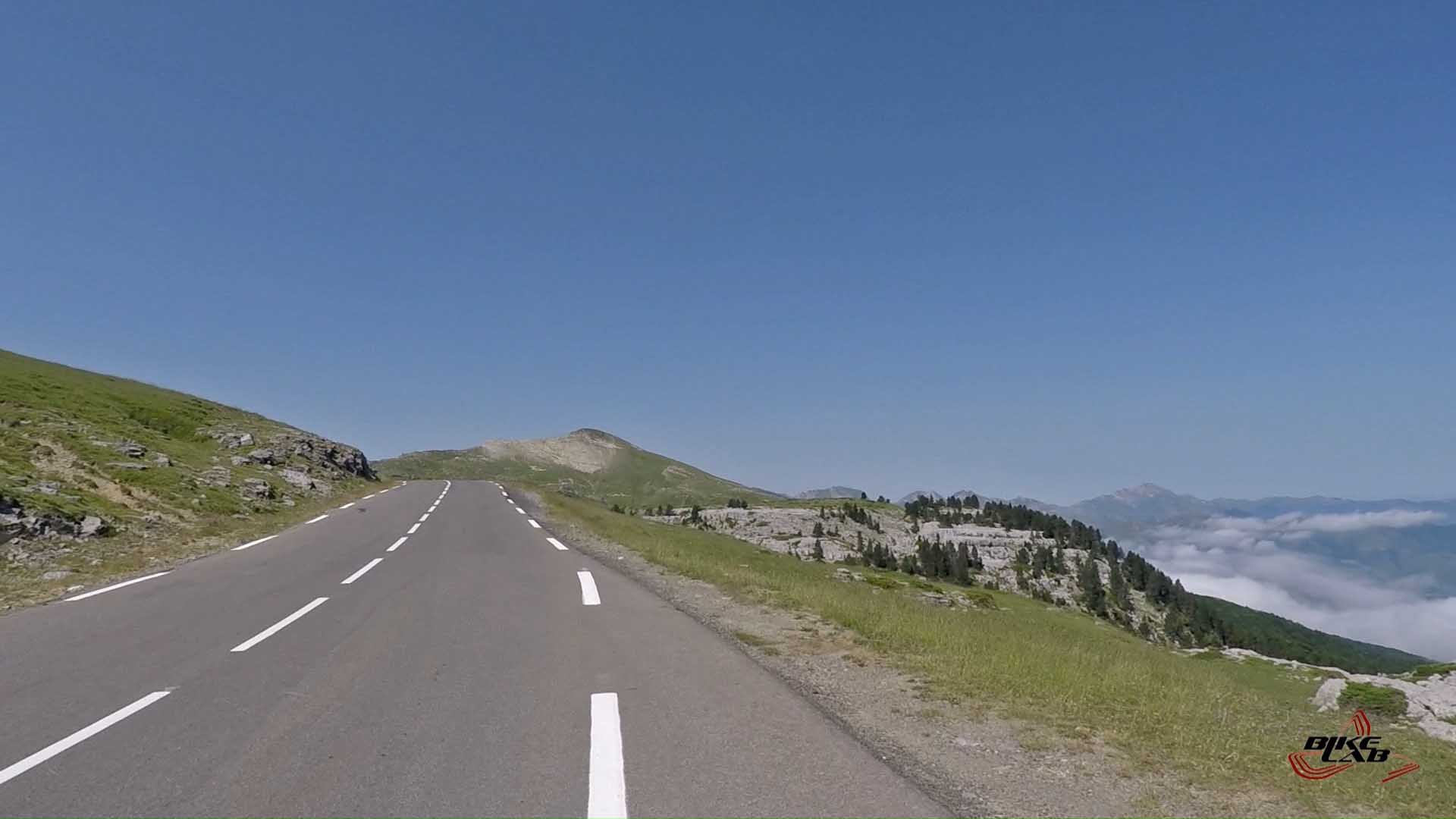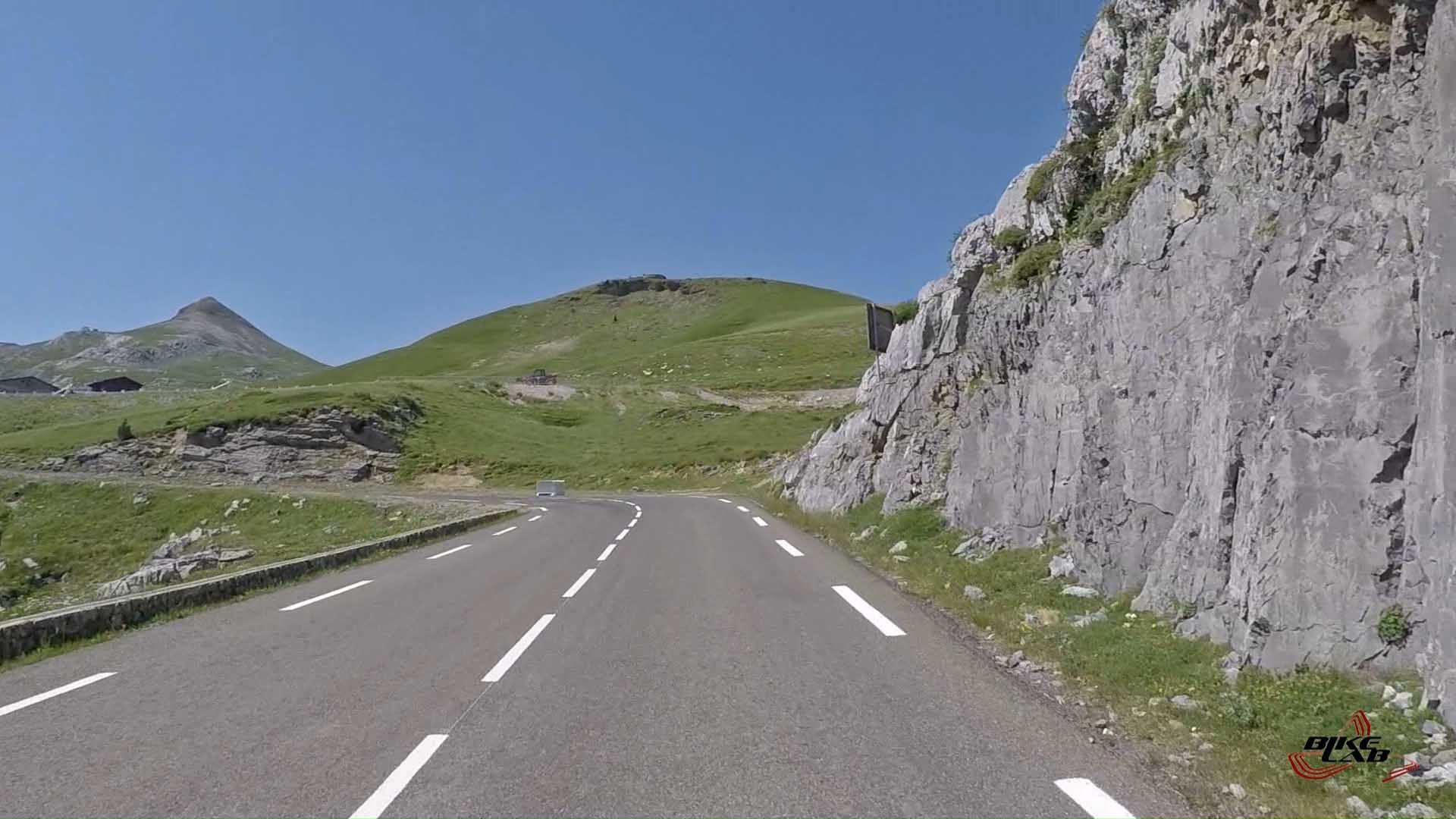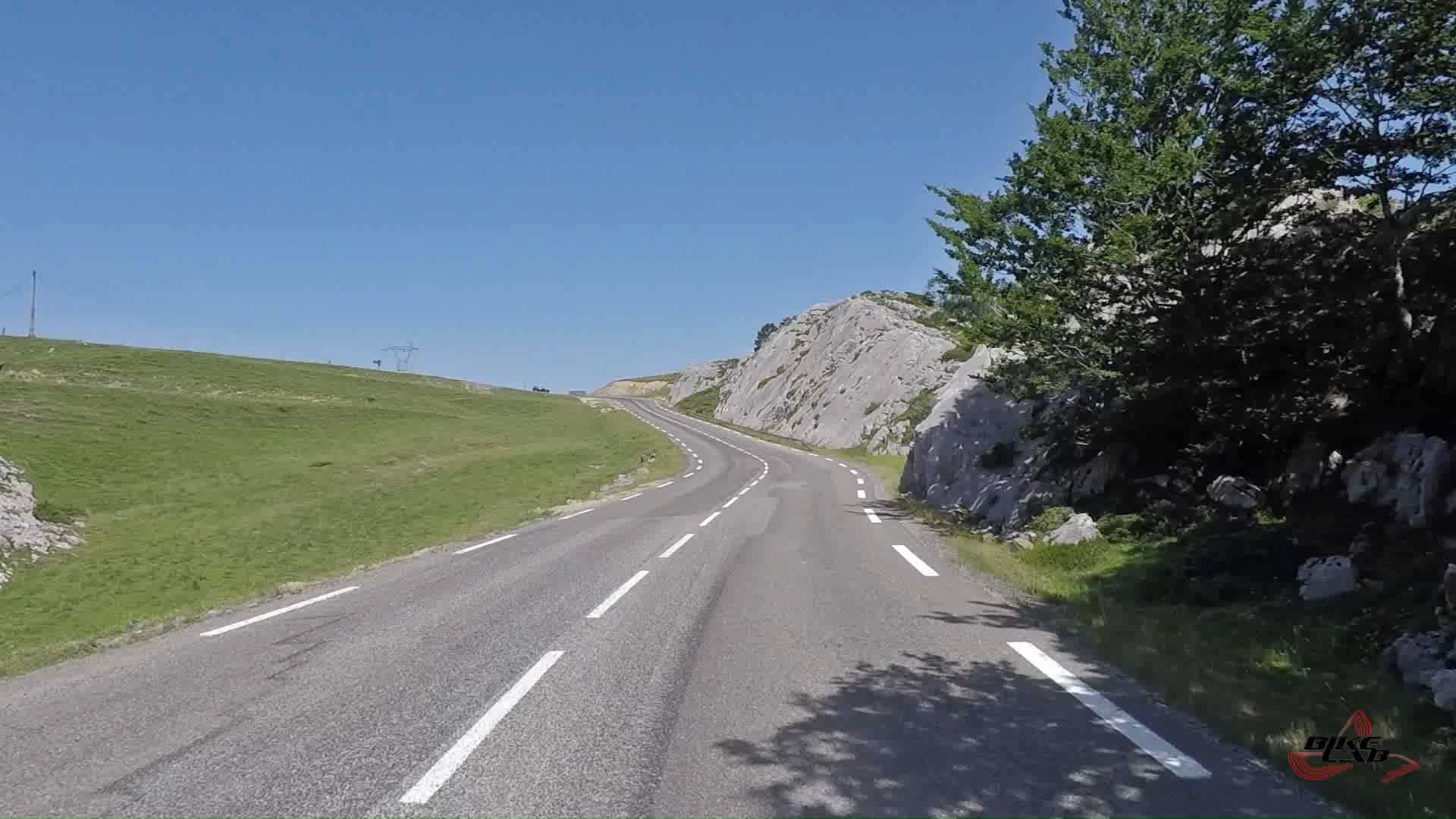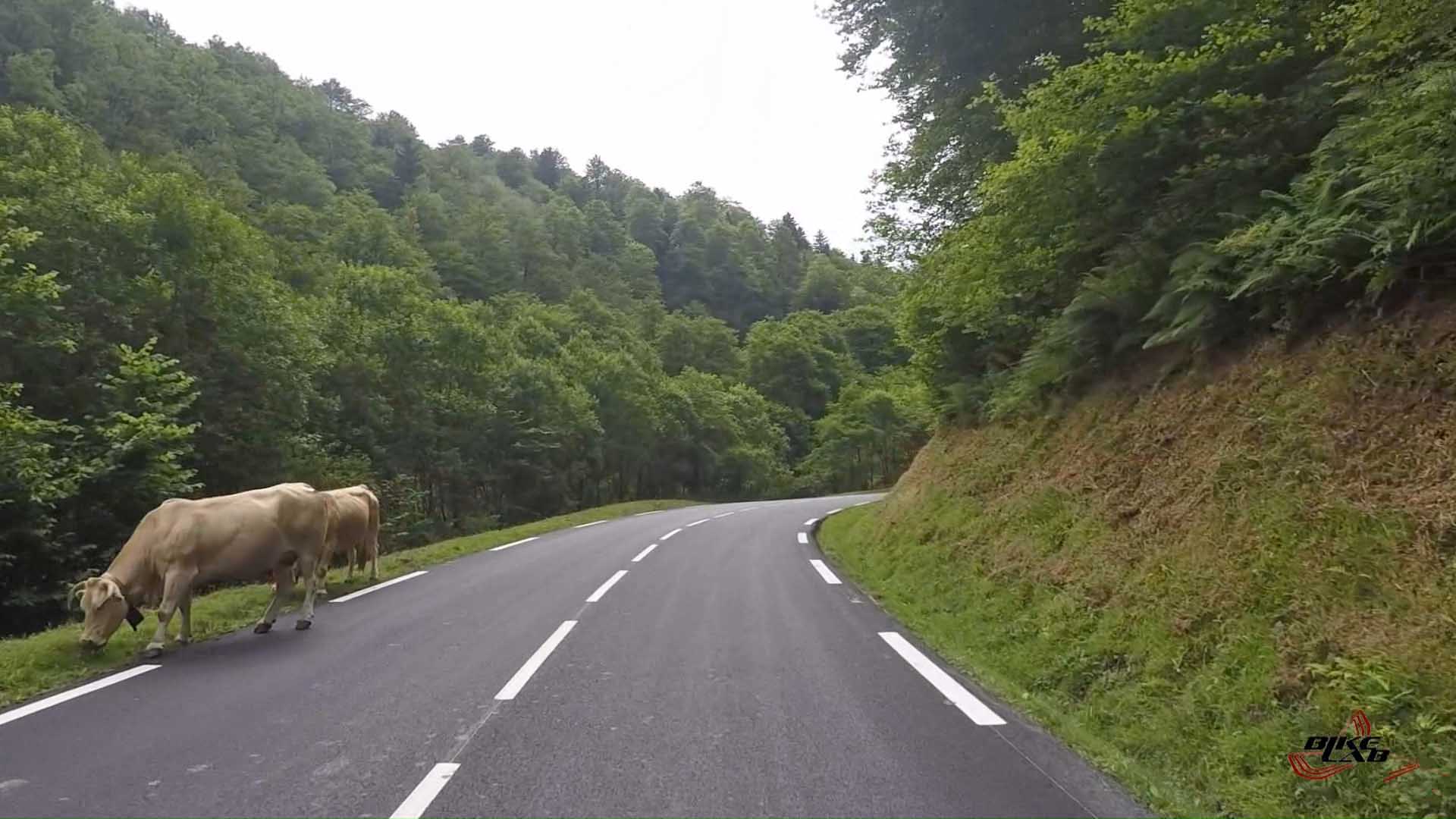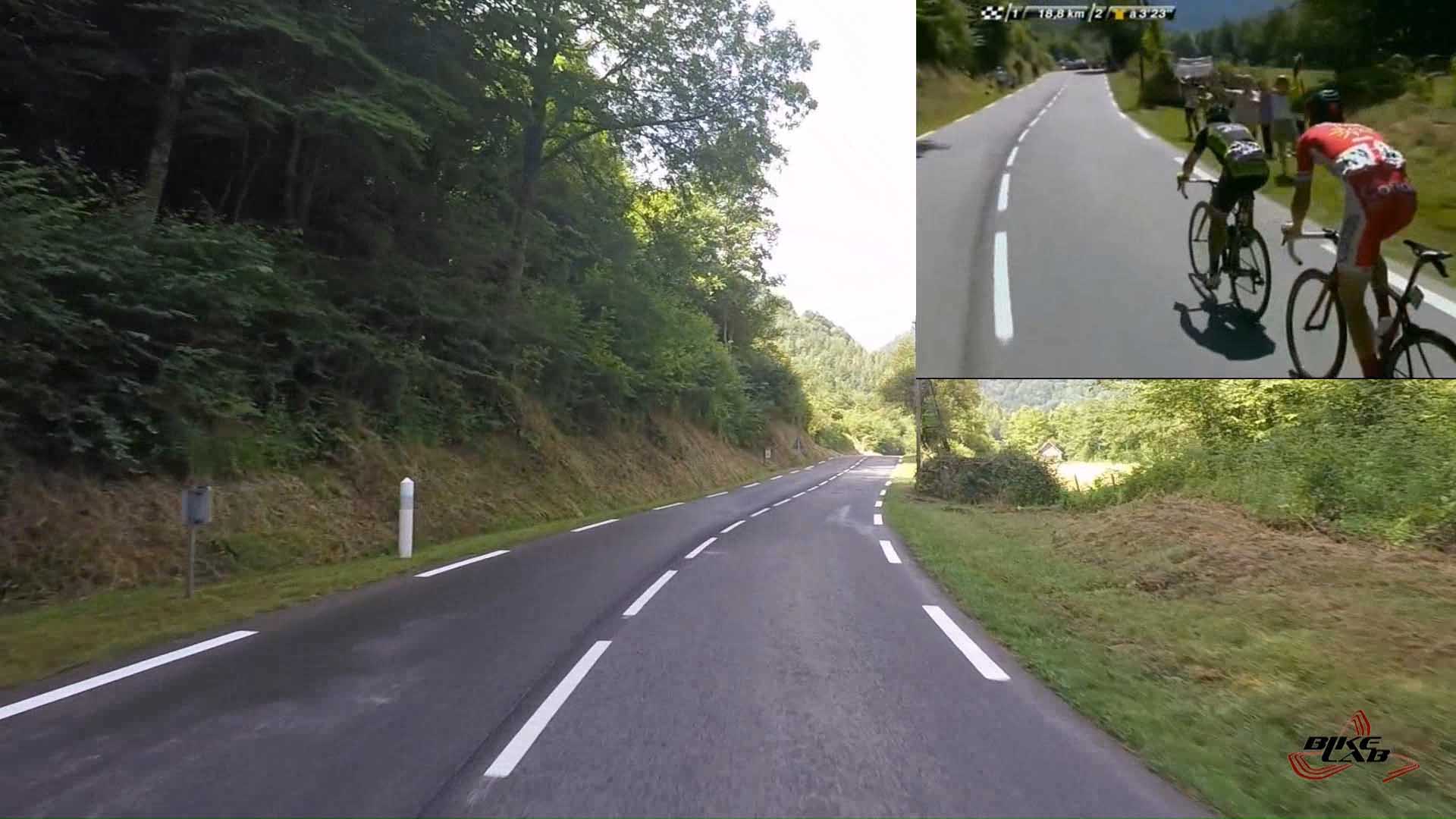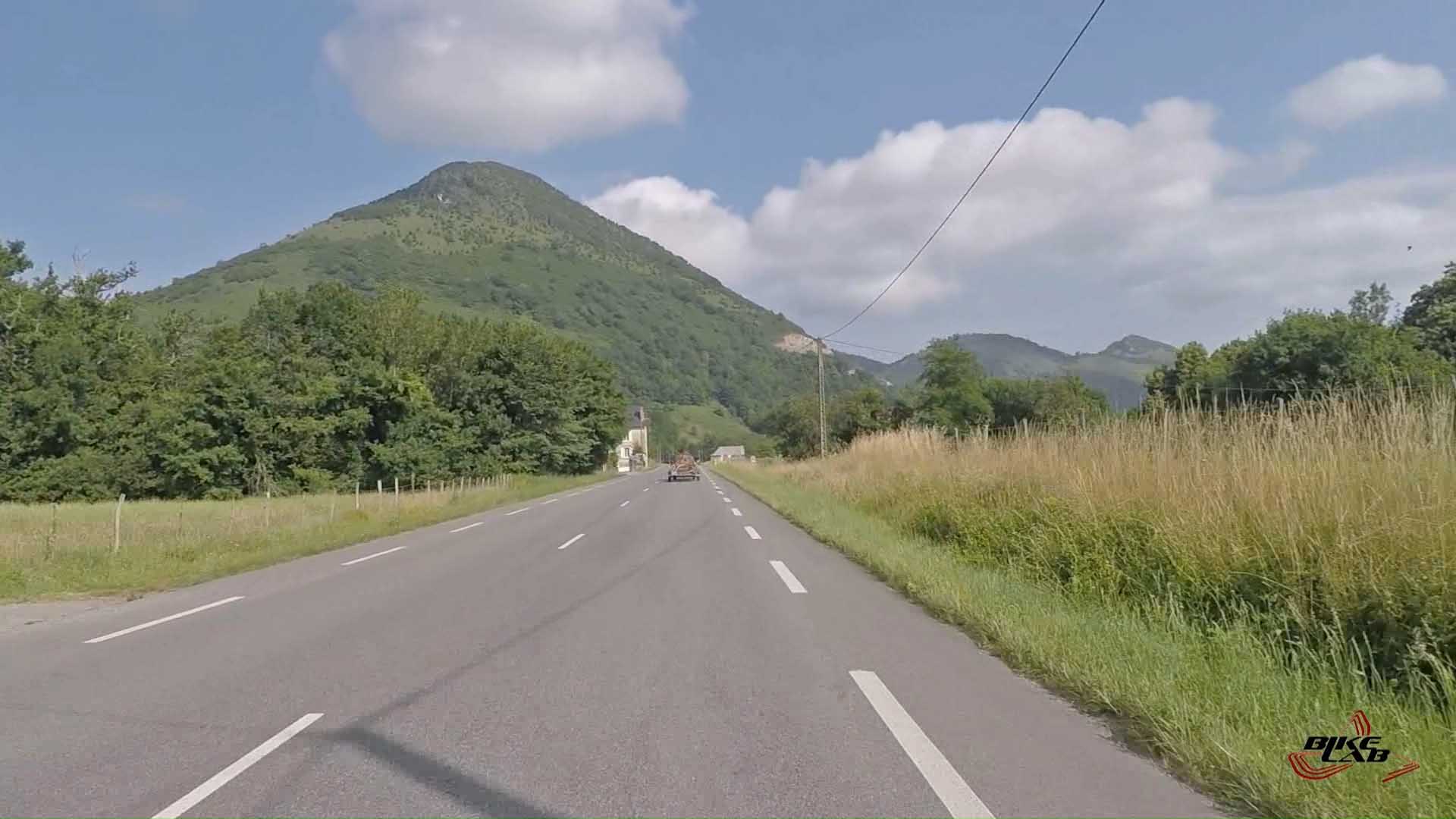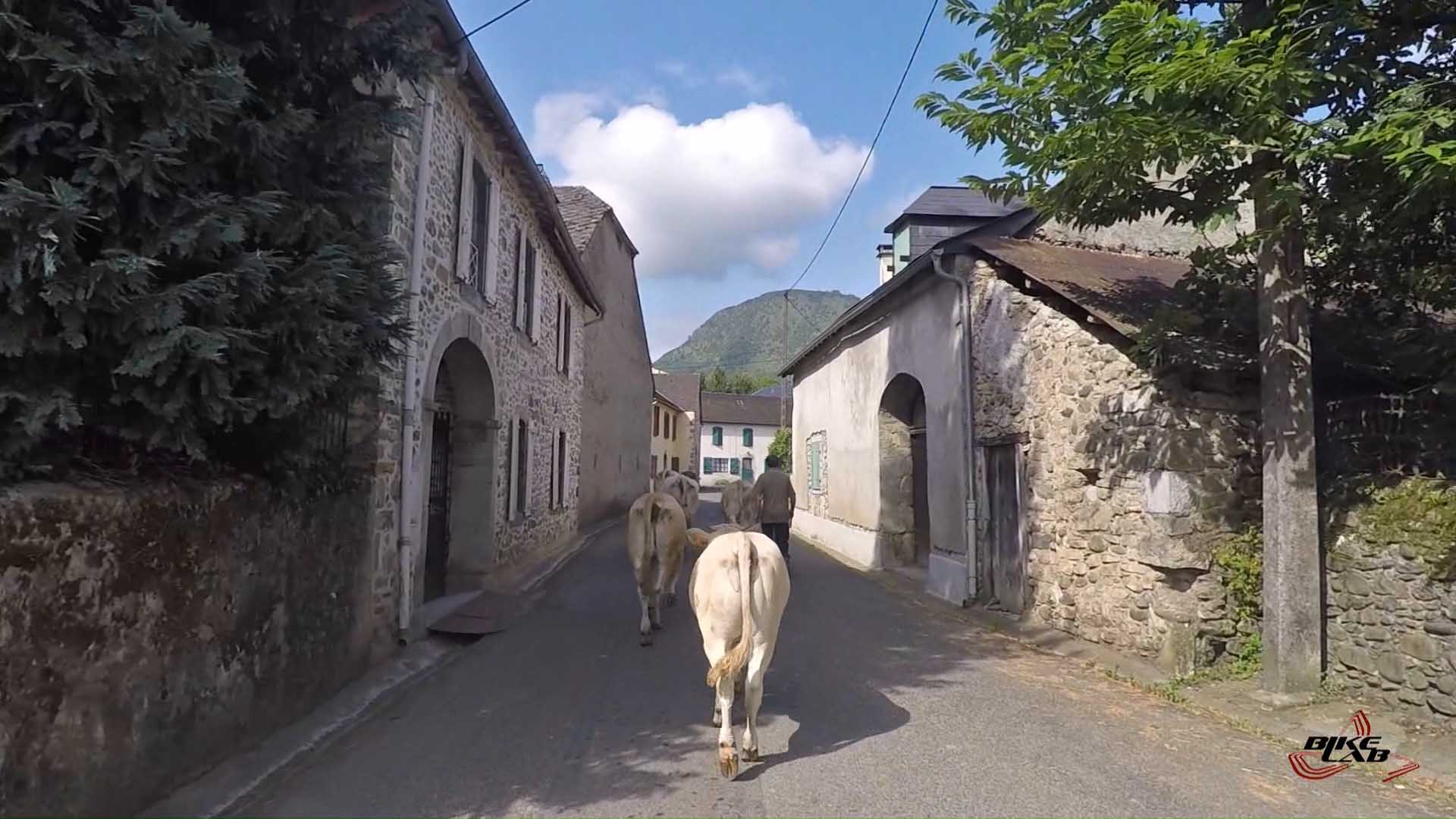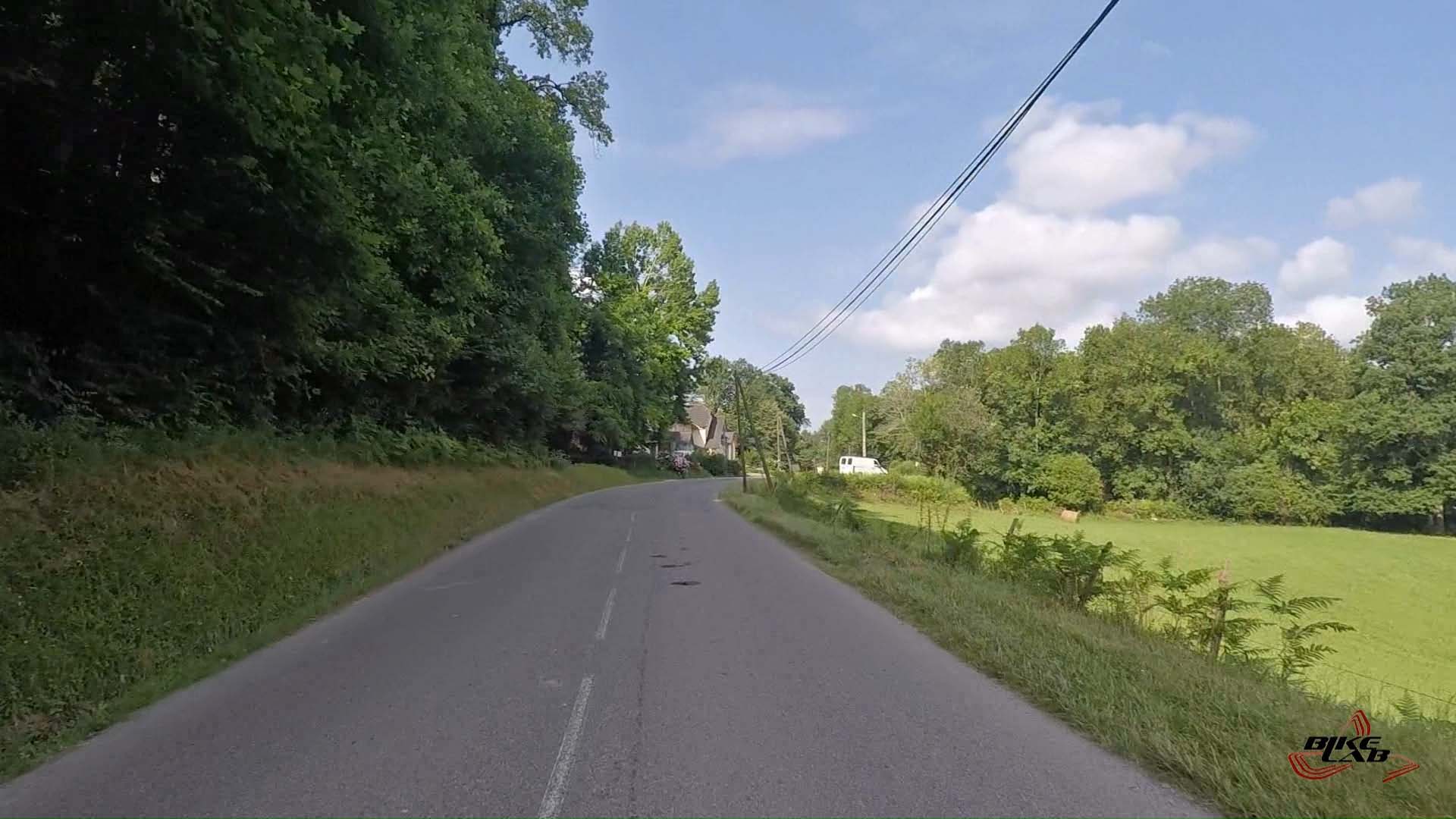 First RLV of the 'Pyrénées Atlantiques' videos. I never rode there in real life, so these videos made me planning a cycling holiday in the Pyérnées. Very good idea to show the TdF-riders in parallel. The only drawback is, that you will defintley be slower than these guys... Excellent video quality.