Mythical Cotes of Ardennes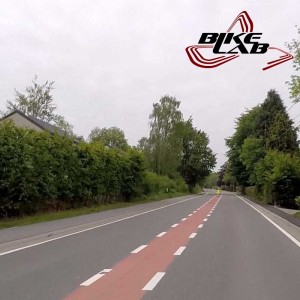 Il video inizia da Stavelot, e passa attraverso la suggestiva foresta delle Ardenne, dove dovremo affrontare numerose scalate di breve lunghezza:
Roanne Distanza: 1.0 Km, Dislivello = 66 metri, Pendenza massima(%): 8.1%
Haute Levée Distanza :6.9 Km, Dislivello = 241 metri, Pendenza massima: 6.8%
Stockeu Distanza :1.1 Km, Dislivello = 124 metri, Pendenza massima(%): 14.5%
Stoumont Distanza :7.8 Km, Dislivello = 292 metri, Pendenza massima(%): 7.5%
La Redoute Distanza :1.6 Km, Dislivello = 151 metri, Pendenza massima(%): 14.7%
Sprimont Distanza :1.8 Km, Dislivello = 117 metri, Pendenza massima(%): 10.6%
Cote de Hony Distanza :1.5 Km, Dislivello = 137 metri, Pendenza massima(%): 13.5%
La Roche aux Faucons Distanza :1.6 Km, Dislivello = 93 metri, Pendenza massima(%): 10.1%
Saint Nicolas Distanza :1.3 Km, Dislivello = 106 metri, Pendenza massima(%): 10.8%
Il video termina nei pressi della città di Liegi.

NOTA - L'anteprima mostrata da YouTube è compressa e non rappresenta la reale qualità del nostro video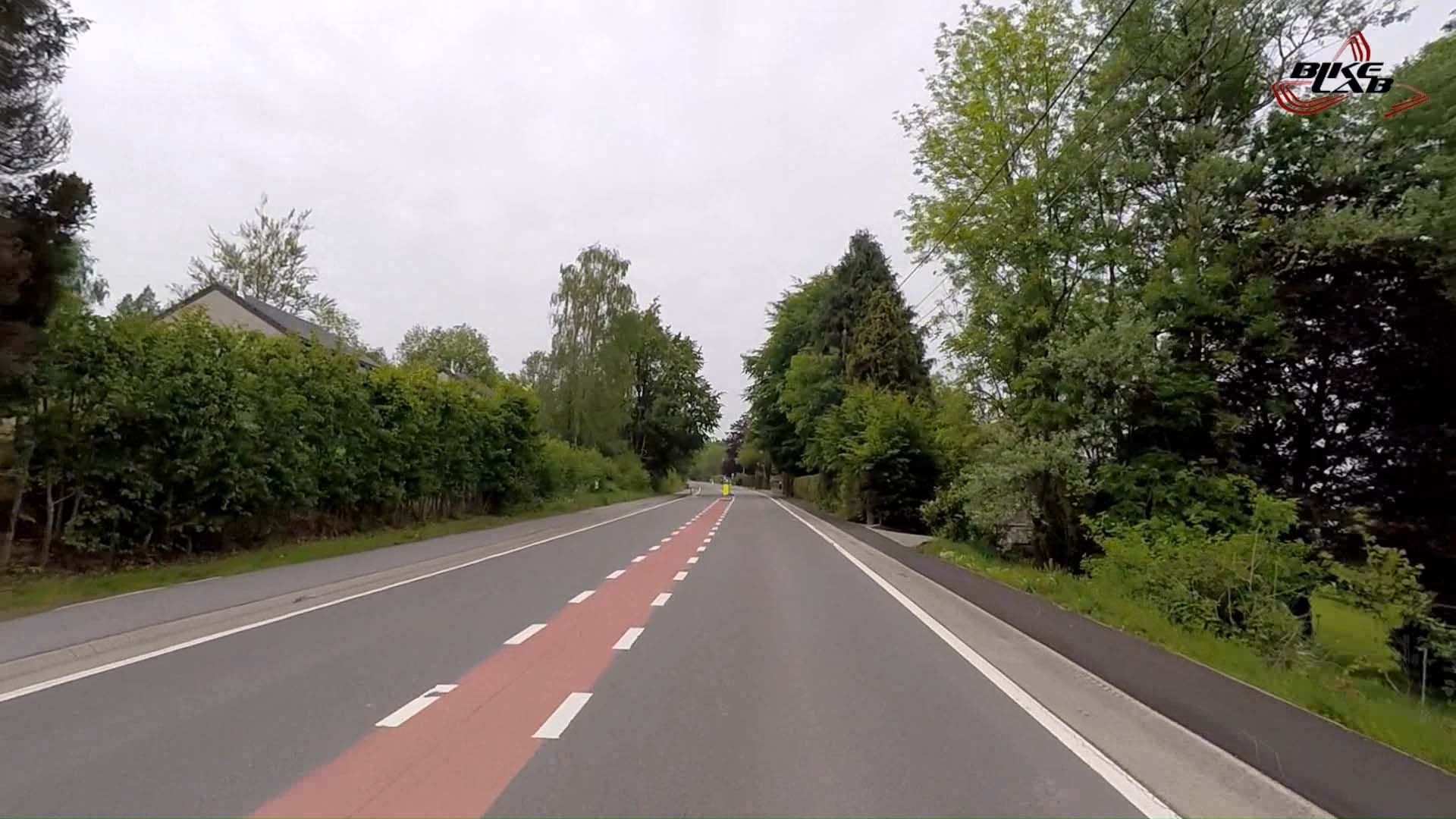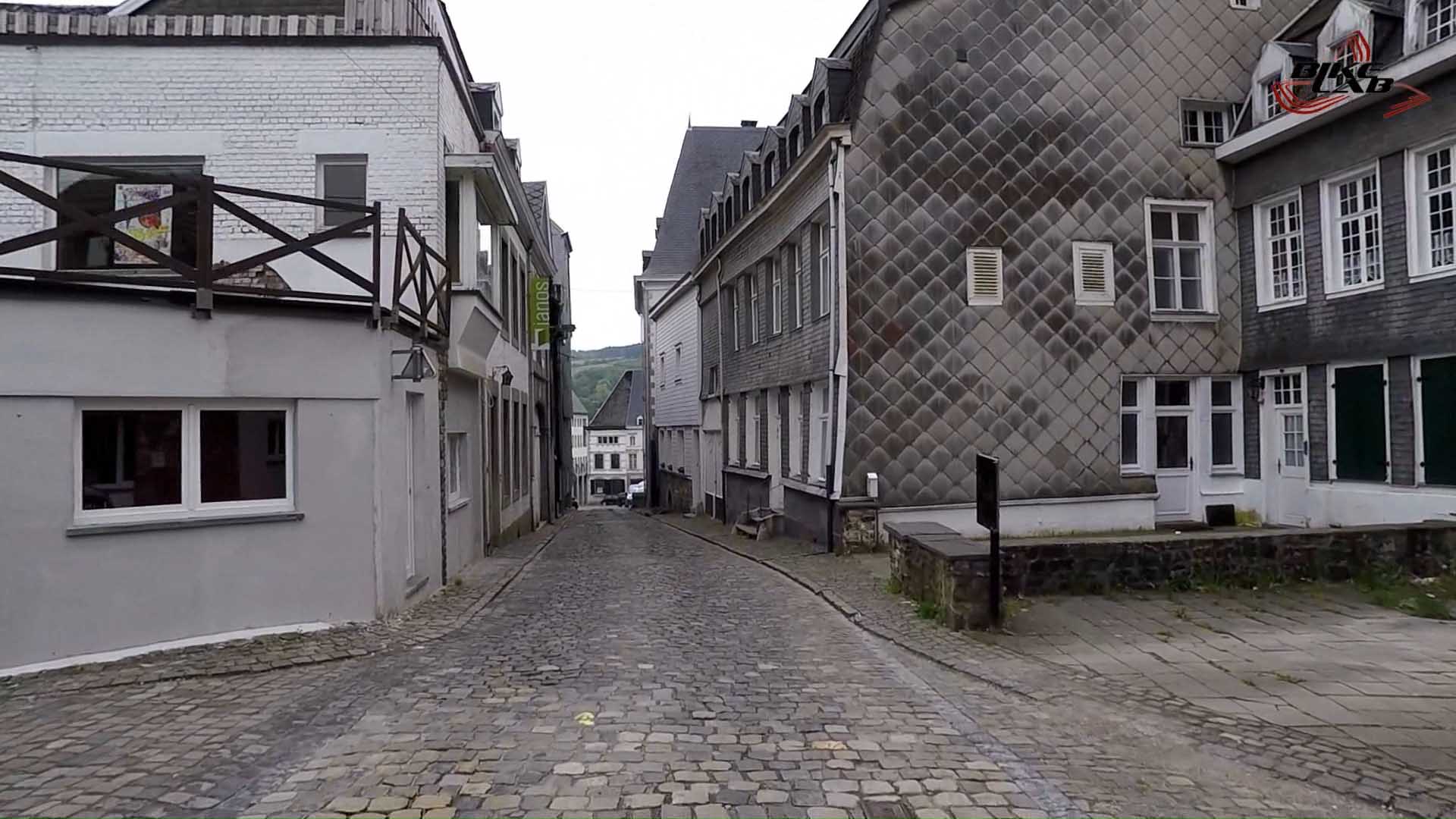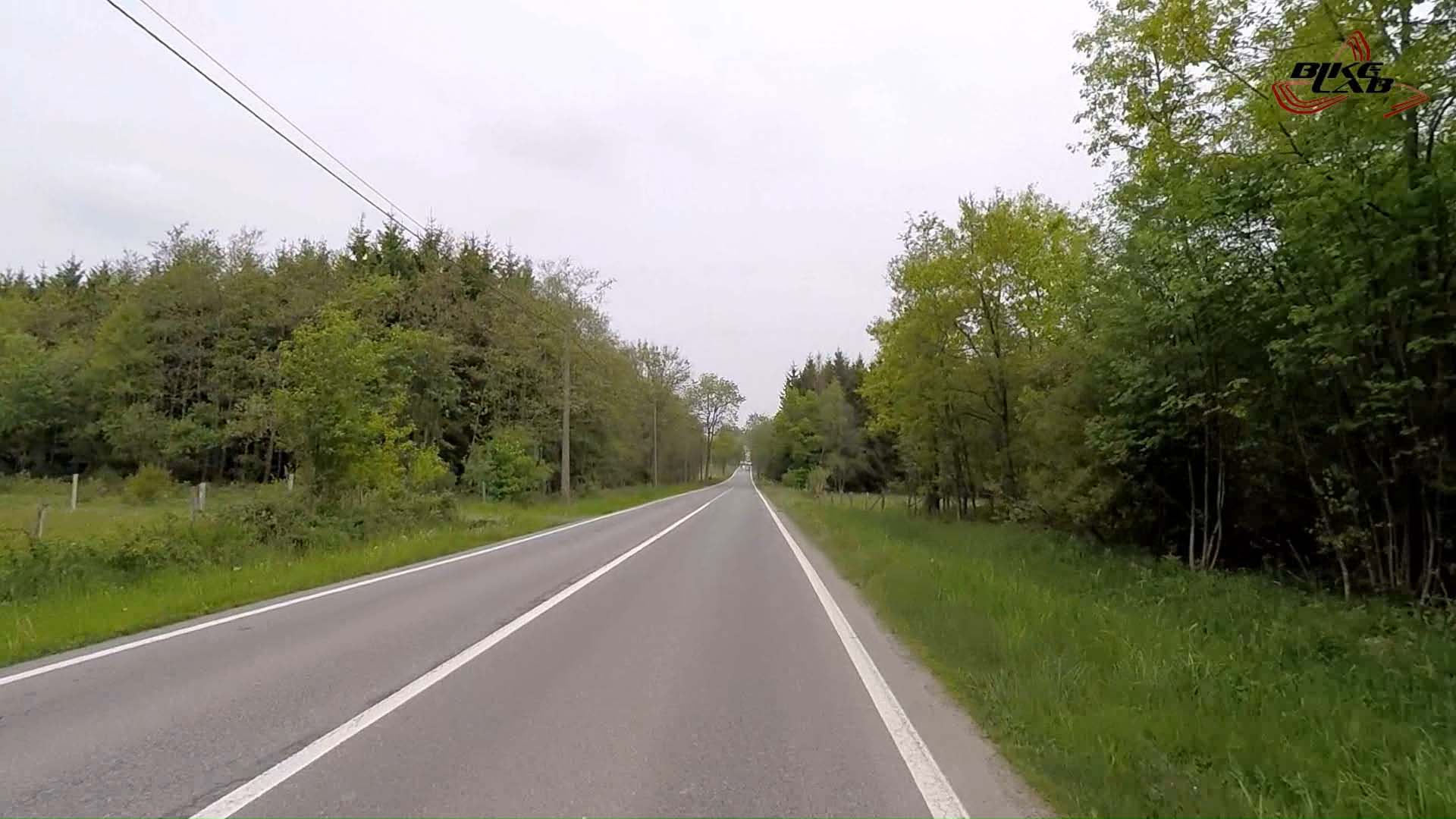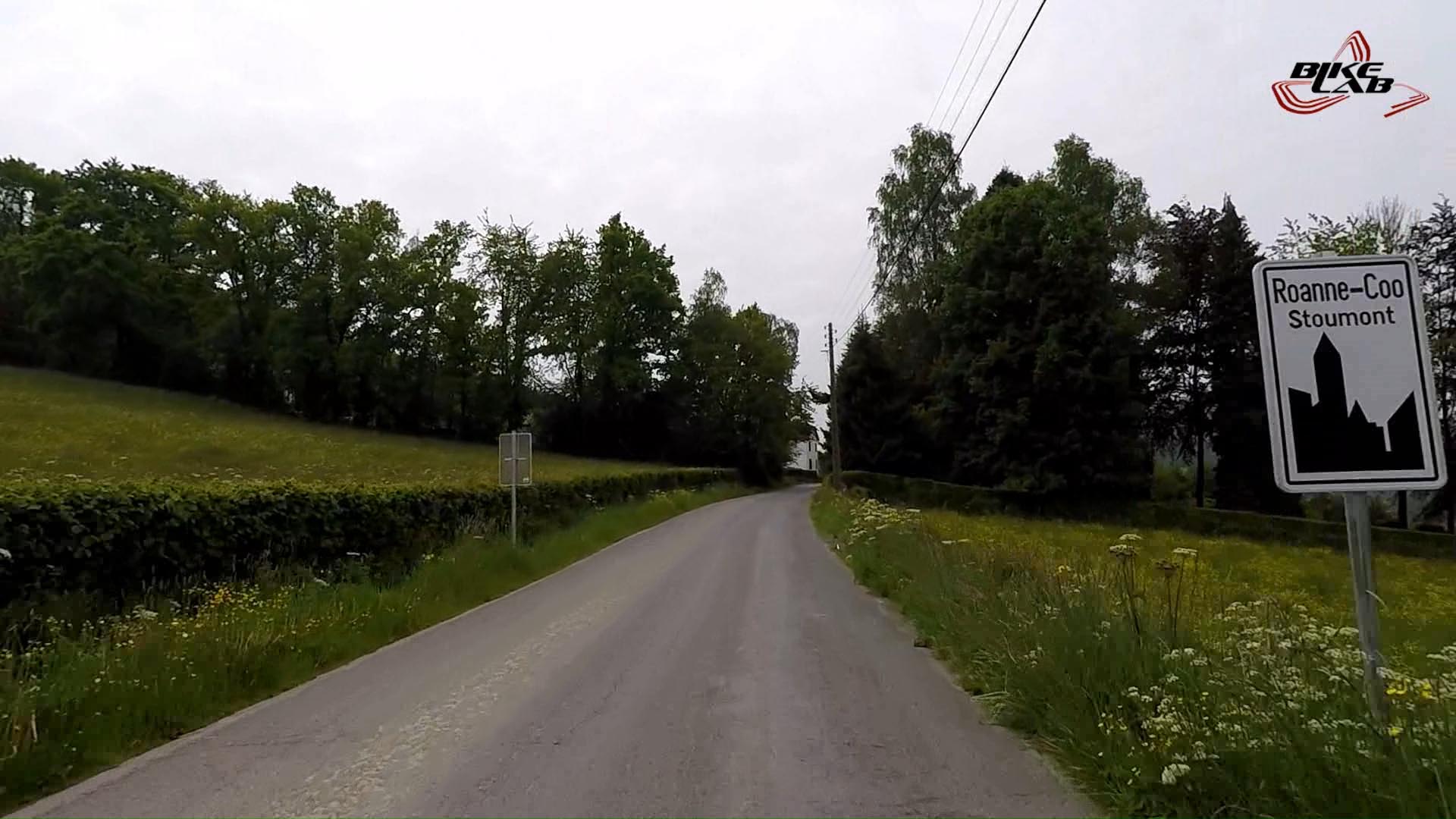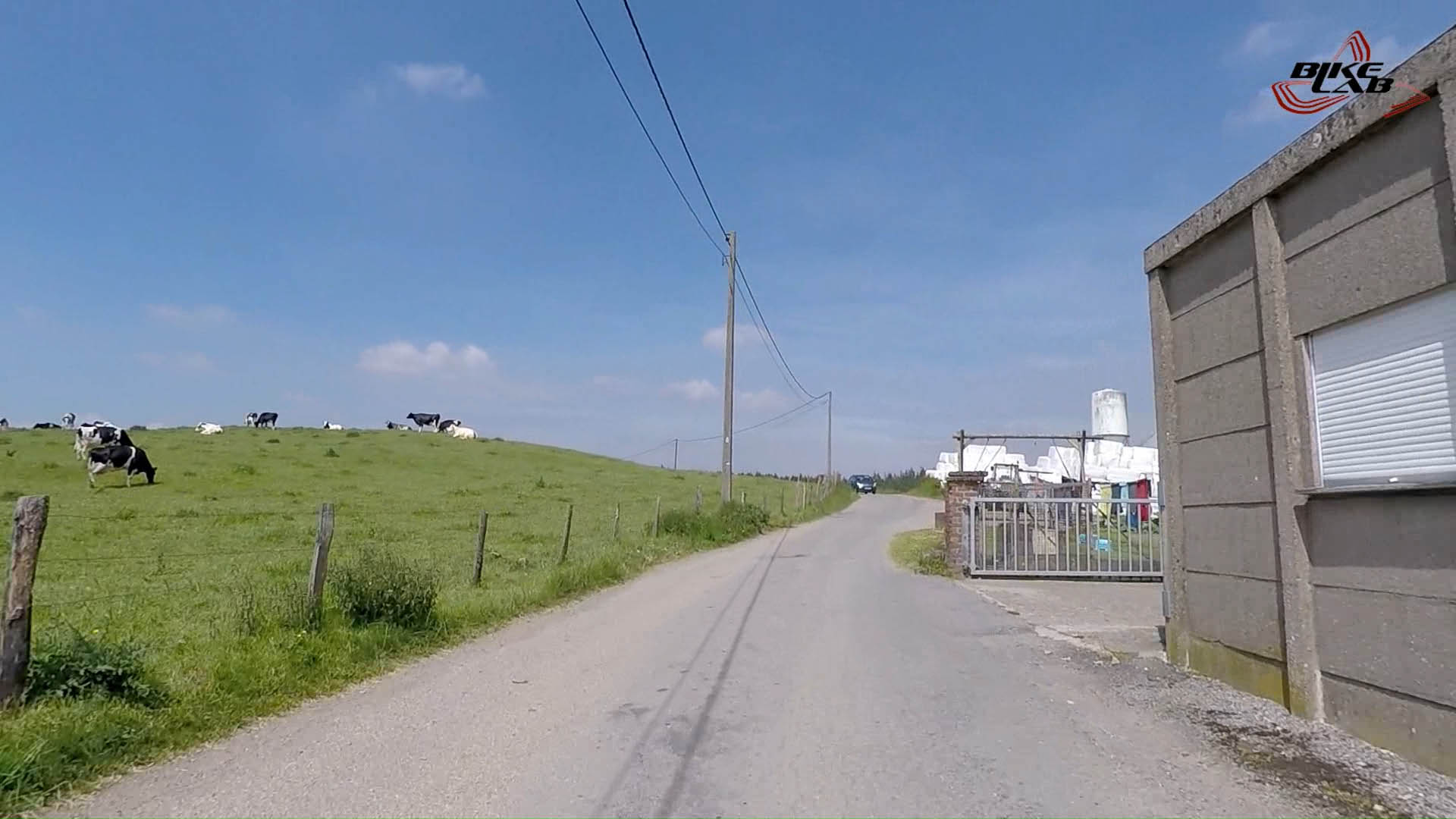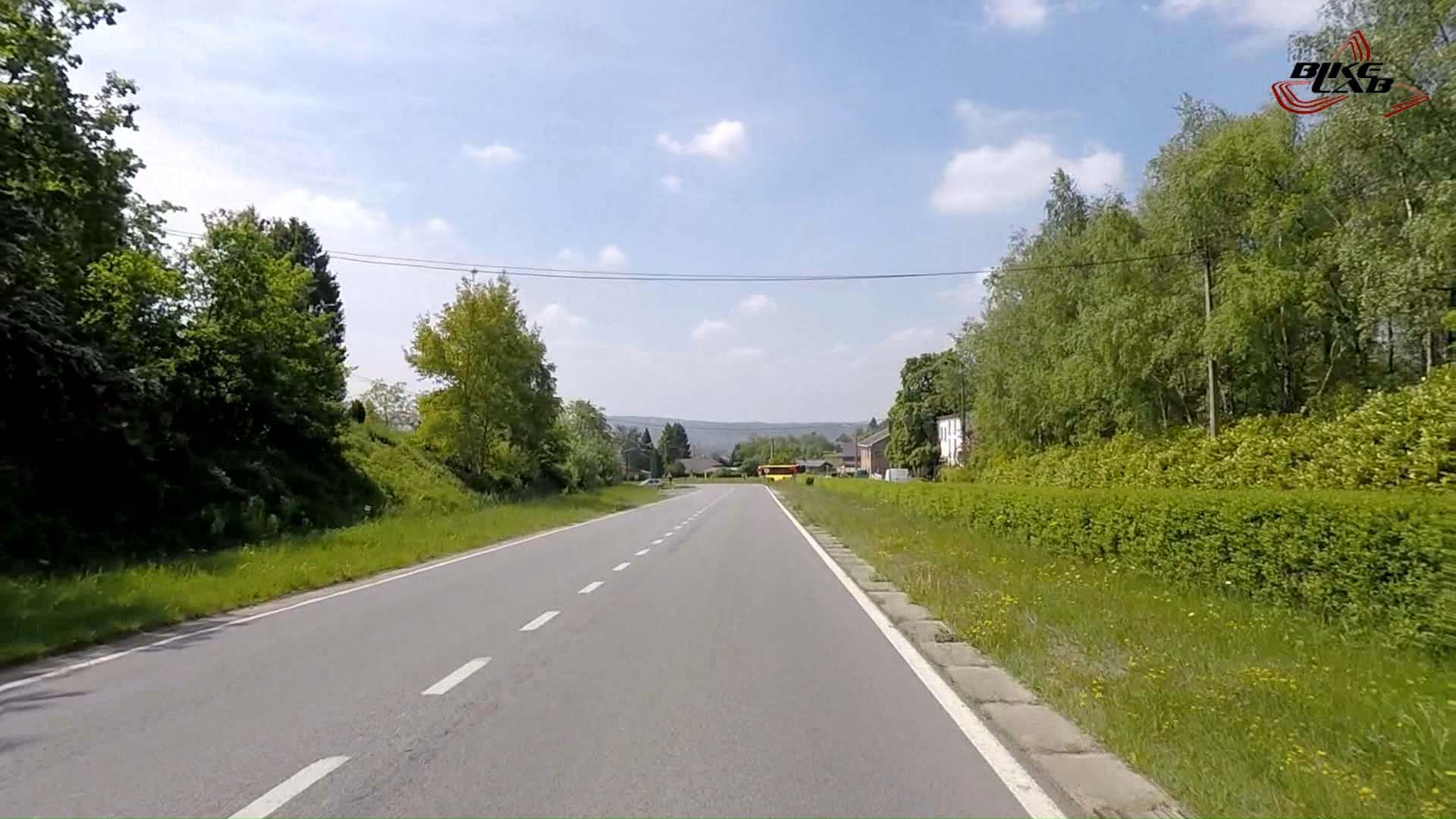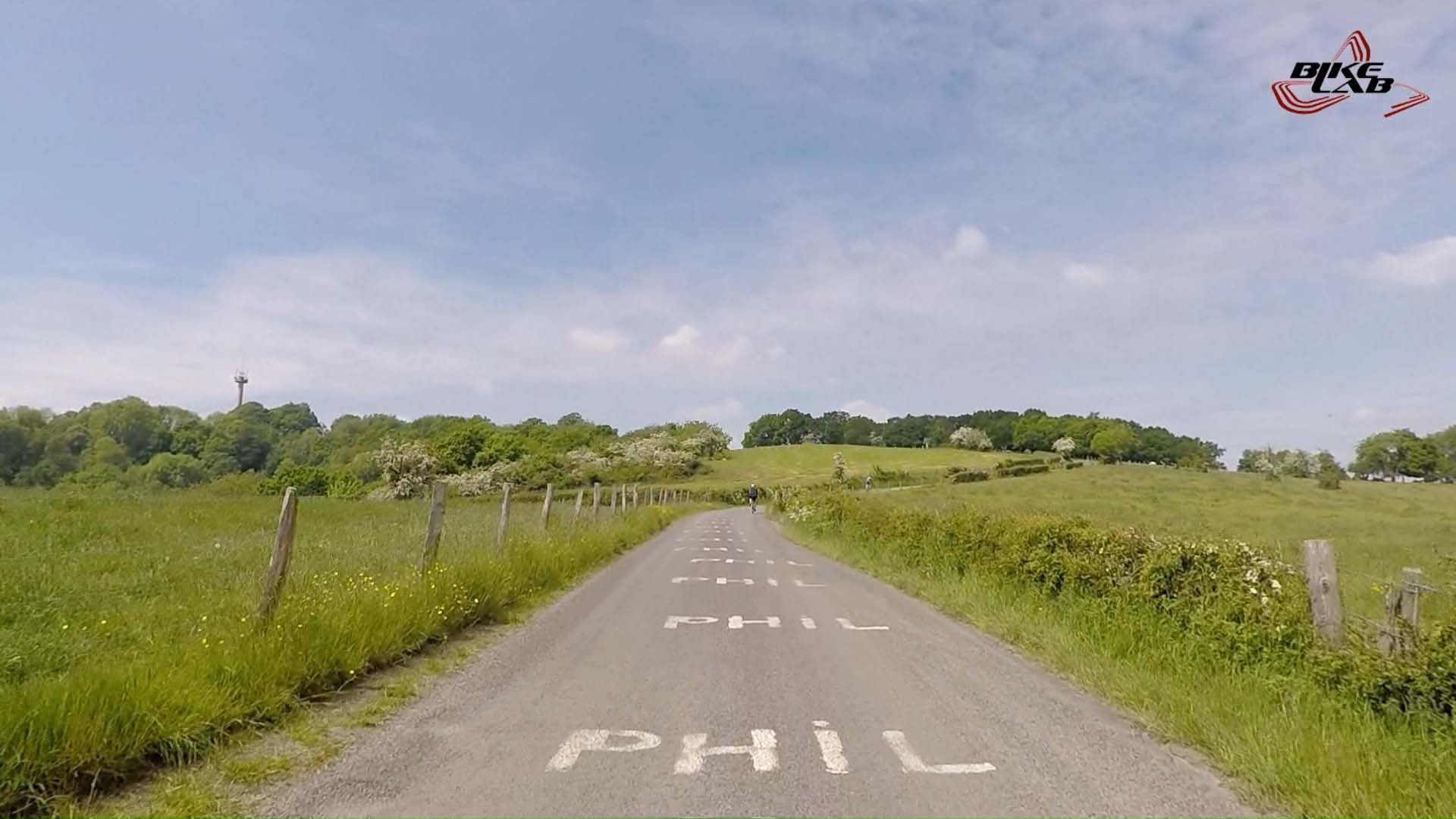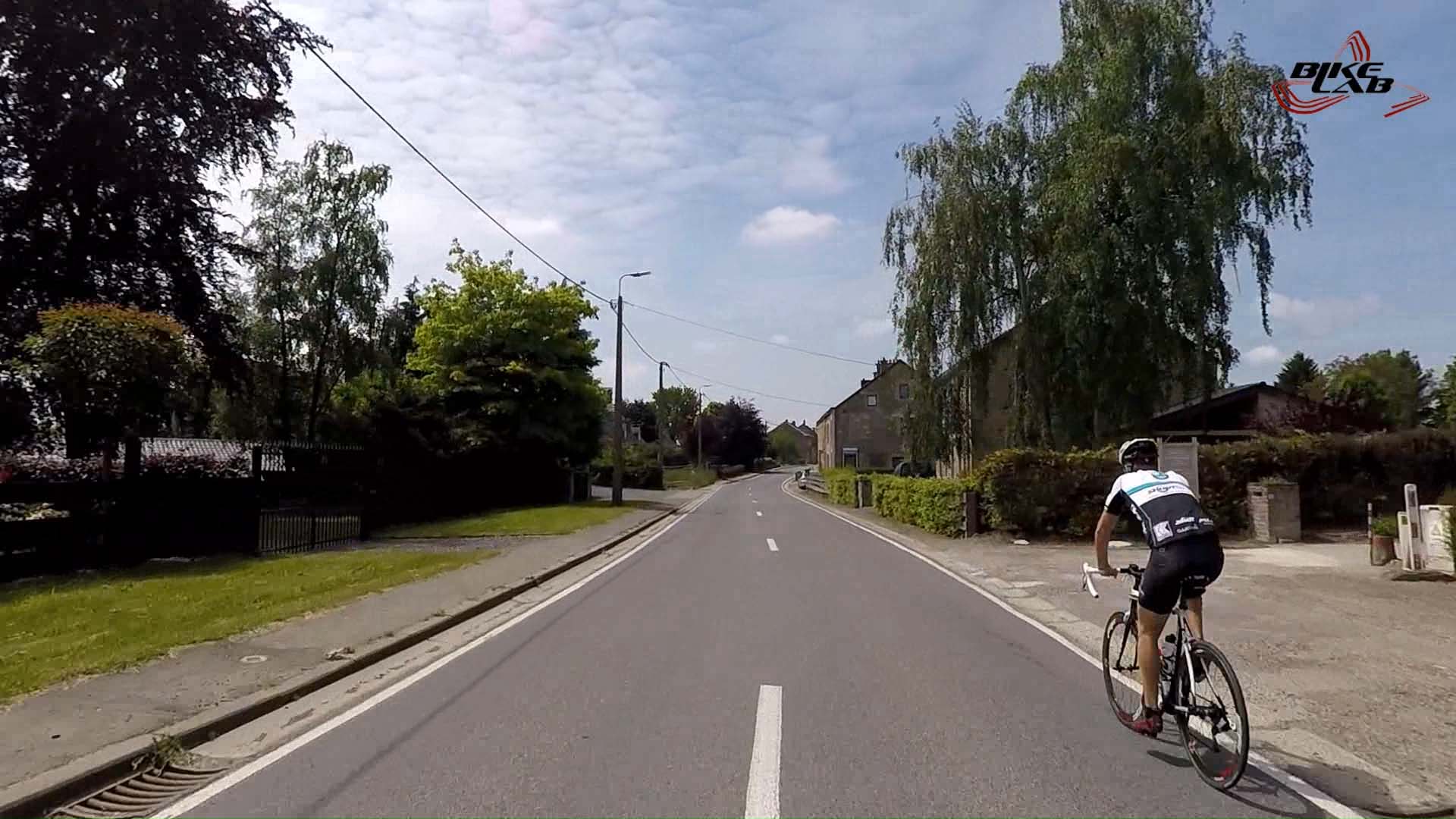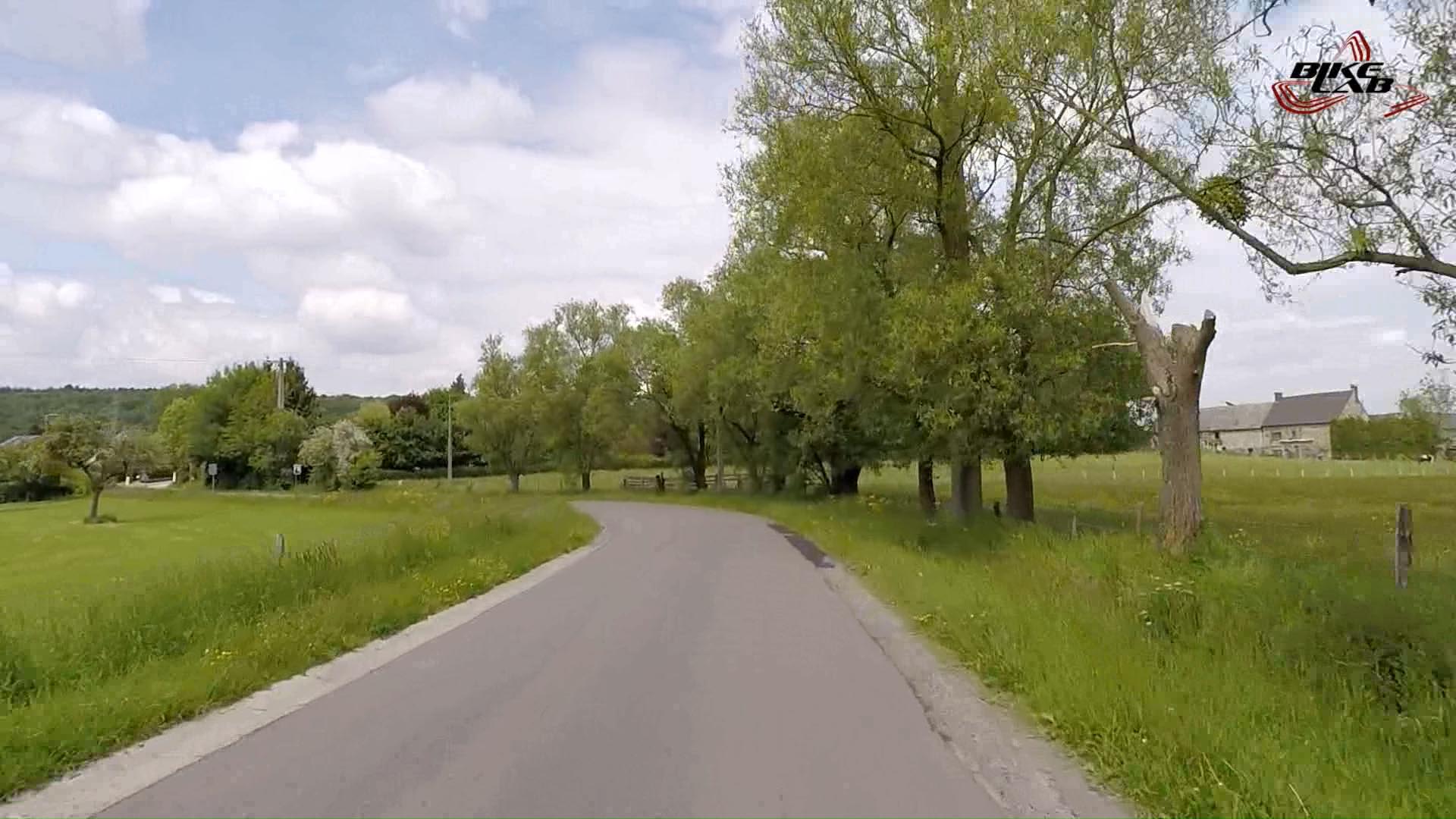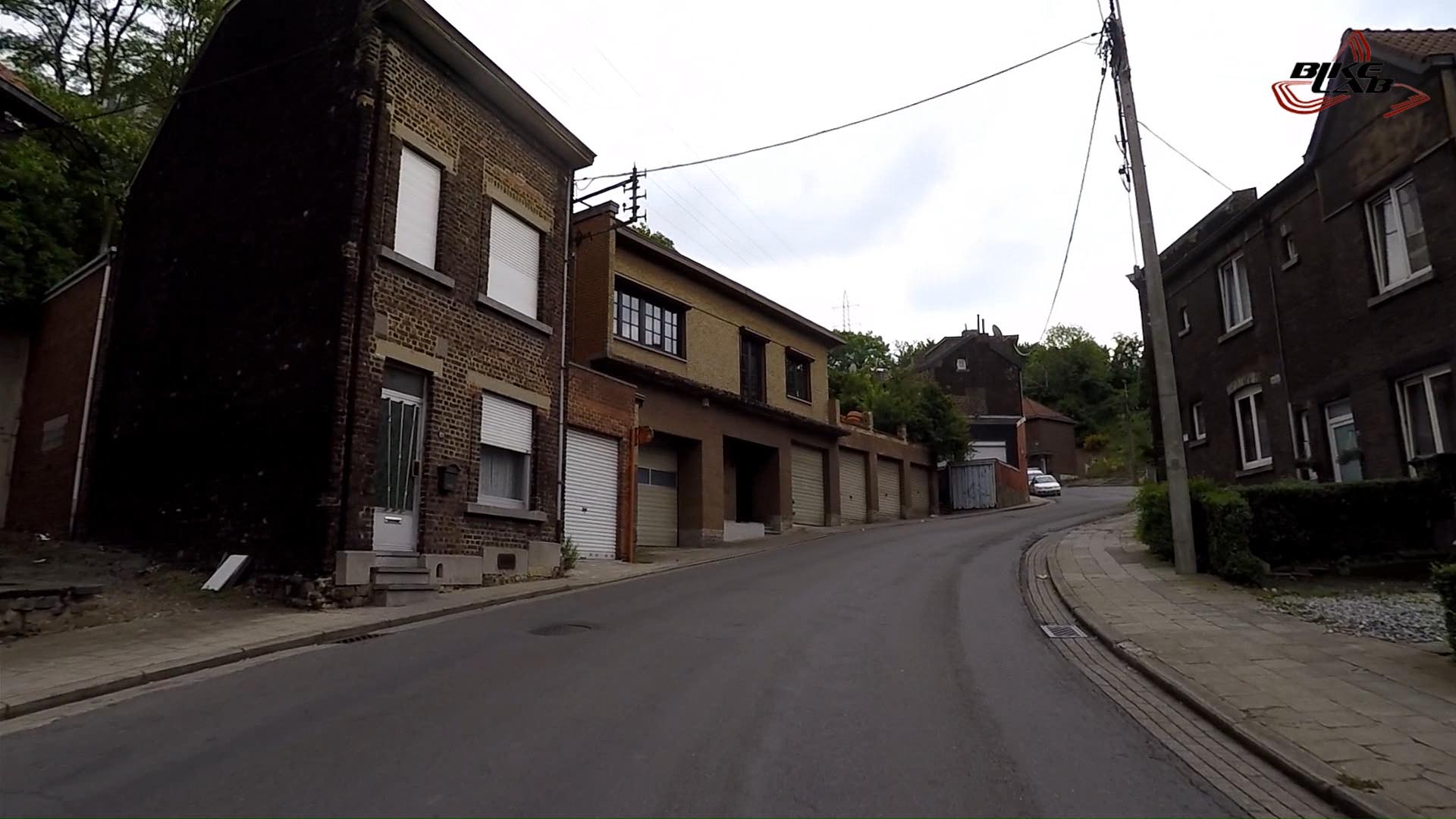 A lot of more or less short climbs add up to a very demanding ride through the Ardennes. On a long climb, it's easier to pace yourself, due to the length of the climb. But short climbs seduce to go into the red, so in the end you will probably suffer more then the overall elevation may suggest...
Excellent route, smooth, stunning scenery and very steep climbs!!