Col du Galibier Sud (da Col du Lautaret)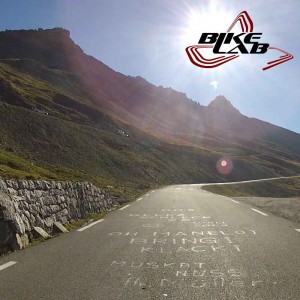 High quality video for this classic climb of the French Alps. We begin climbing through challenging green fields, reaching a panoramic 180° hairpin bend, that seems to touch the Meije glacier in front of us. The climb continues with a constant slope around 7-8% up a long impressive valley.
After crossing a bridge we change sides of the valley and on a steeper slope we pass between two rocks rounding a ridge where from where the Col itself finally appears. After a flatter stretch there are two hairpins where we find the monument to Henry Desgranges the creator of the Tour de France, a simple cylinder of light stone with a commemorative inscription. Pass the southern entrance of the tunnel (2556m.), we tackle the tough last stretch of 900 meters with slopes up to 12%. After 3 hairpin turns and the last hard pull on a curve, we reach the Col du Galibier (m. 2646) with its impressive views.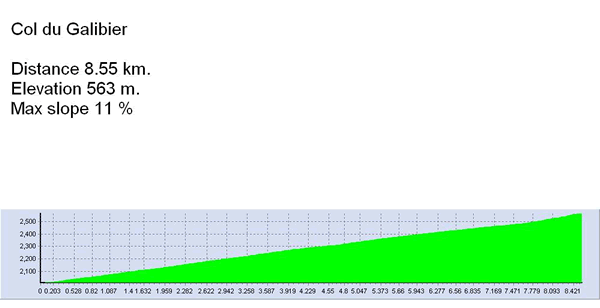 NOTE - The preview shows from YouTube is compressed and doesn't represent the true quality of our video).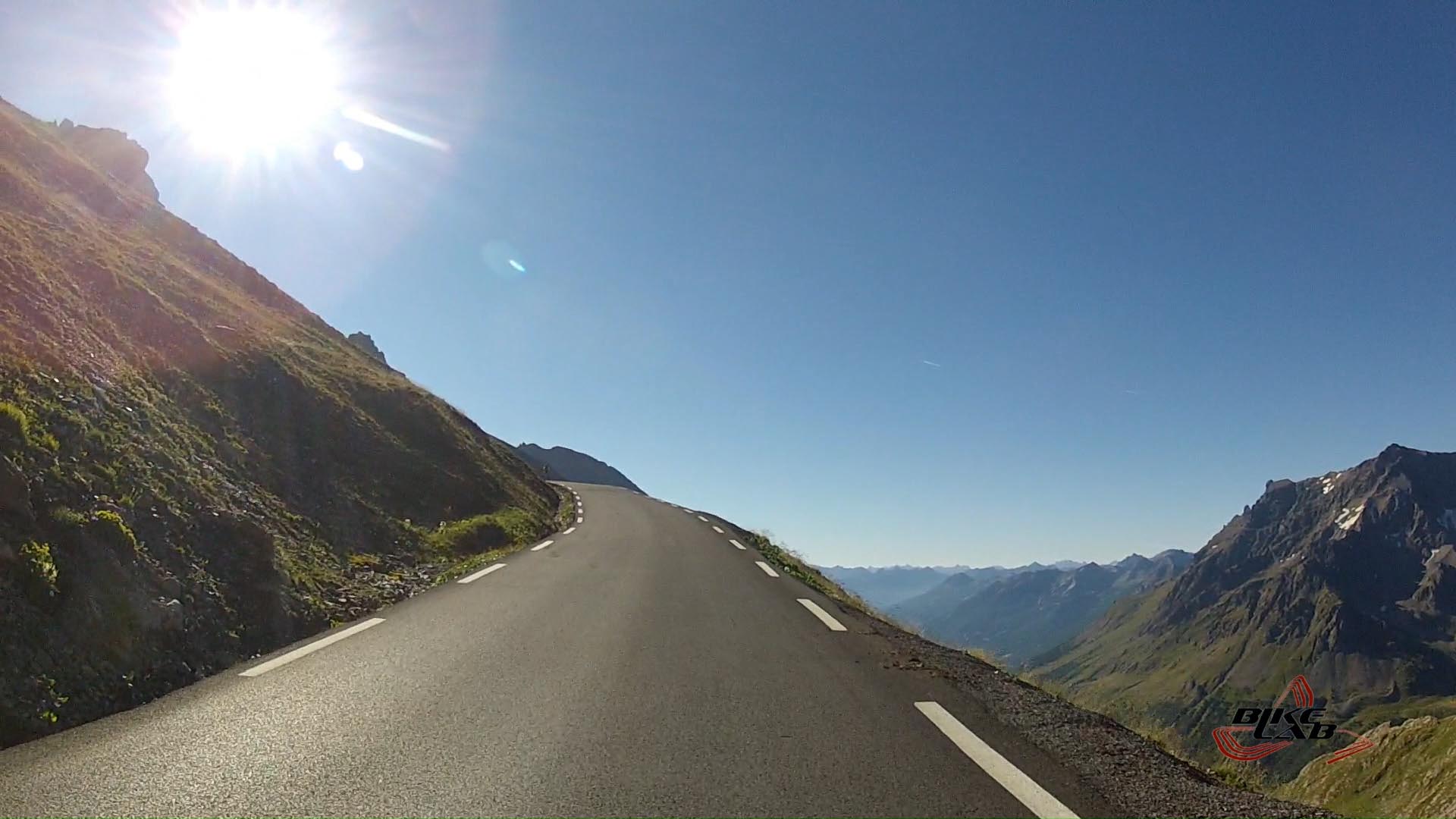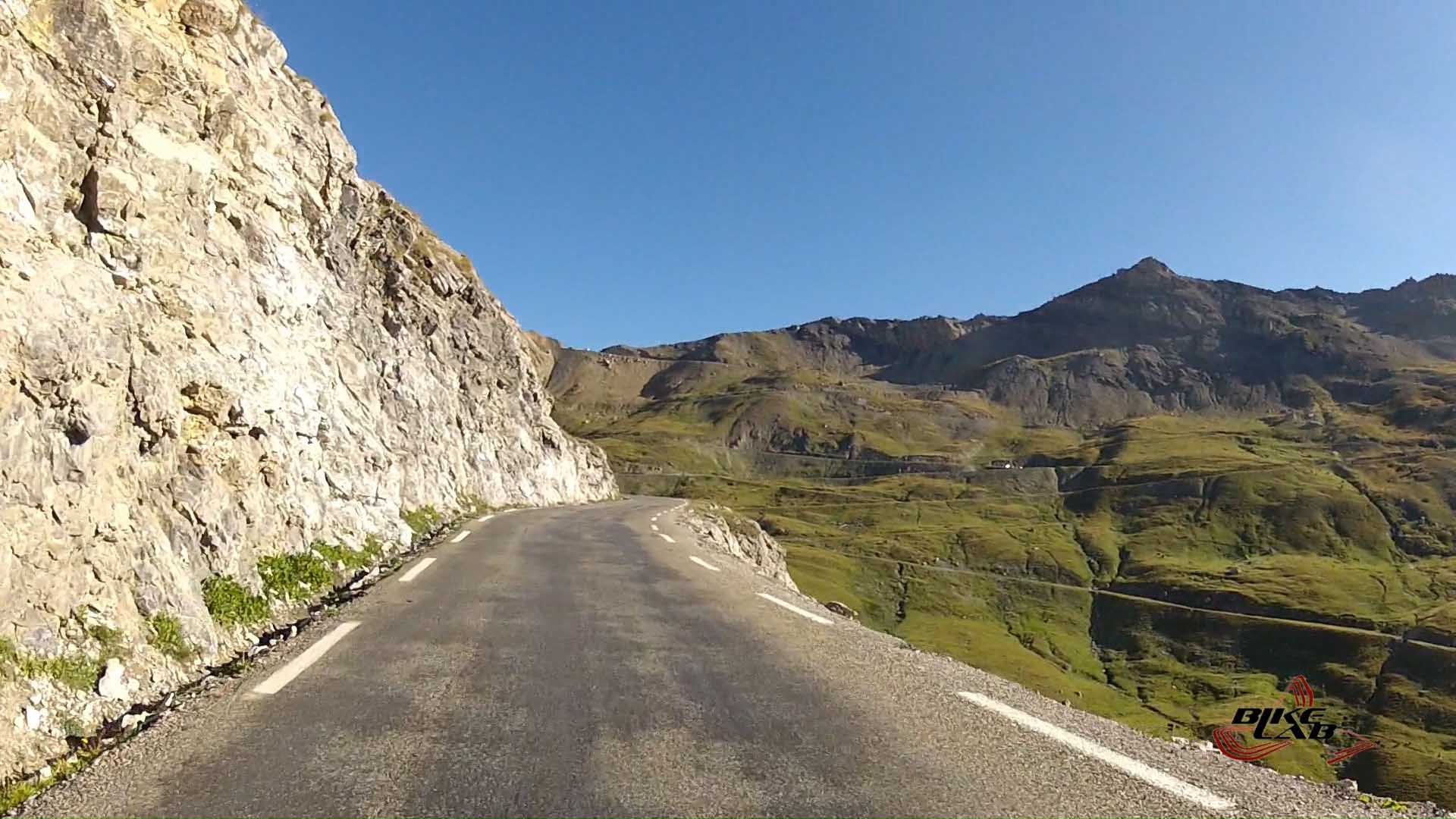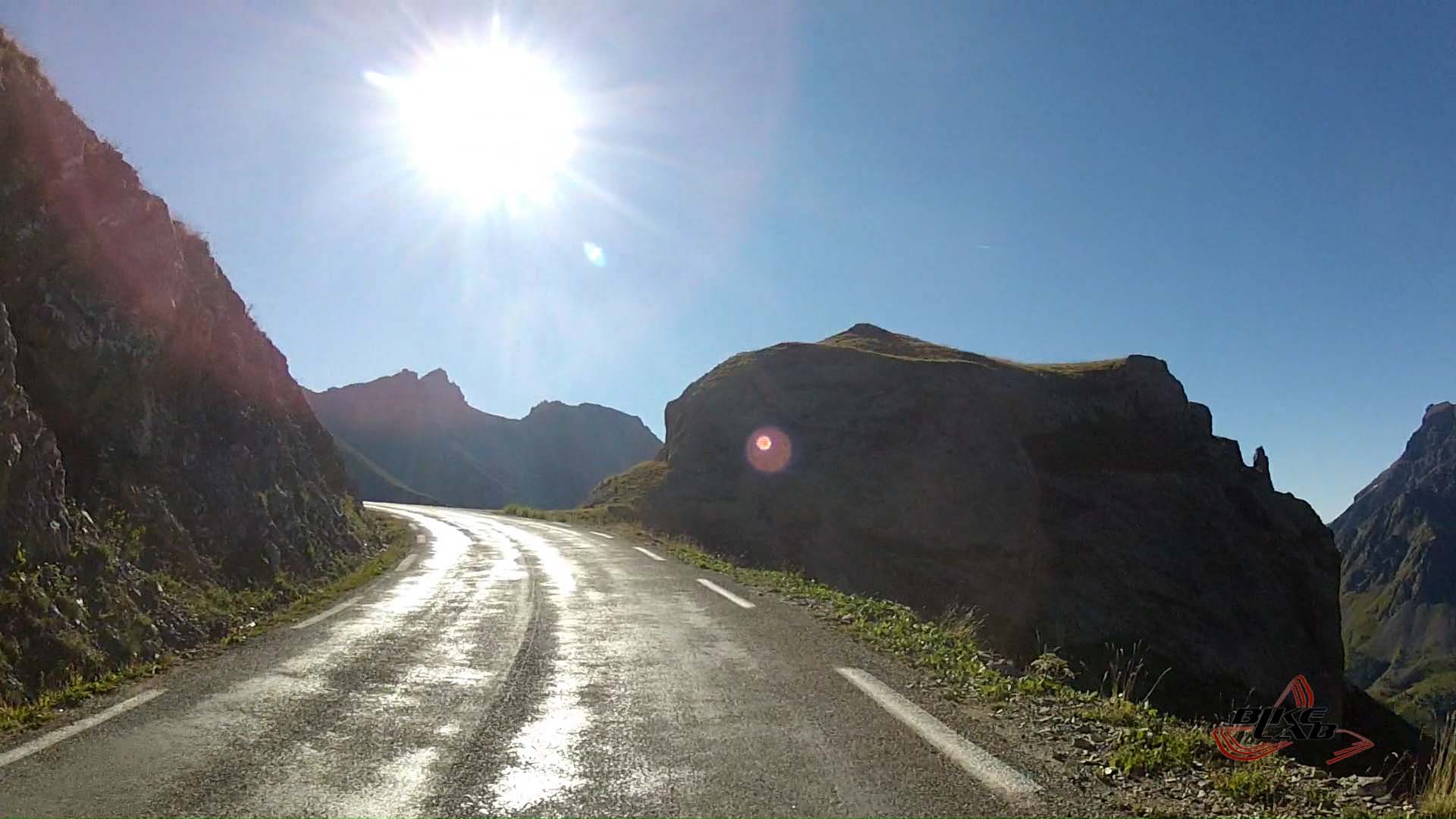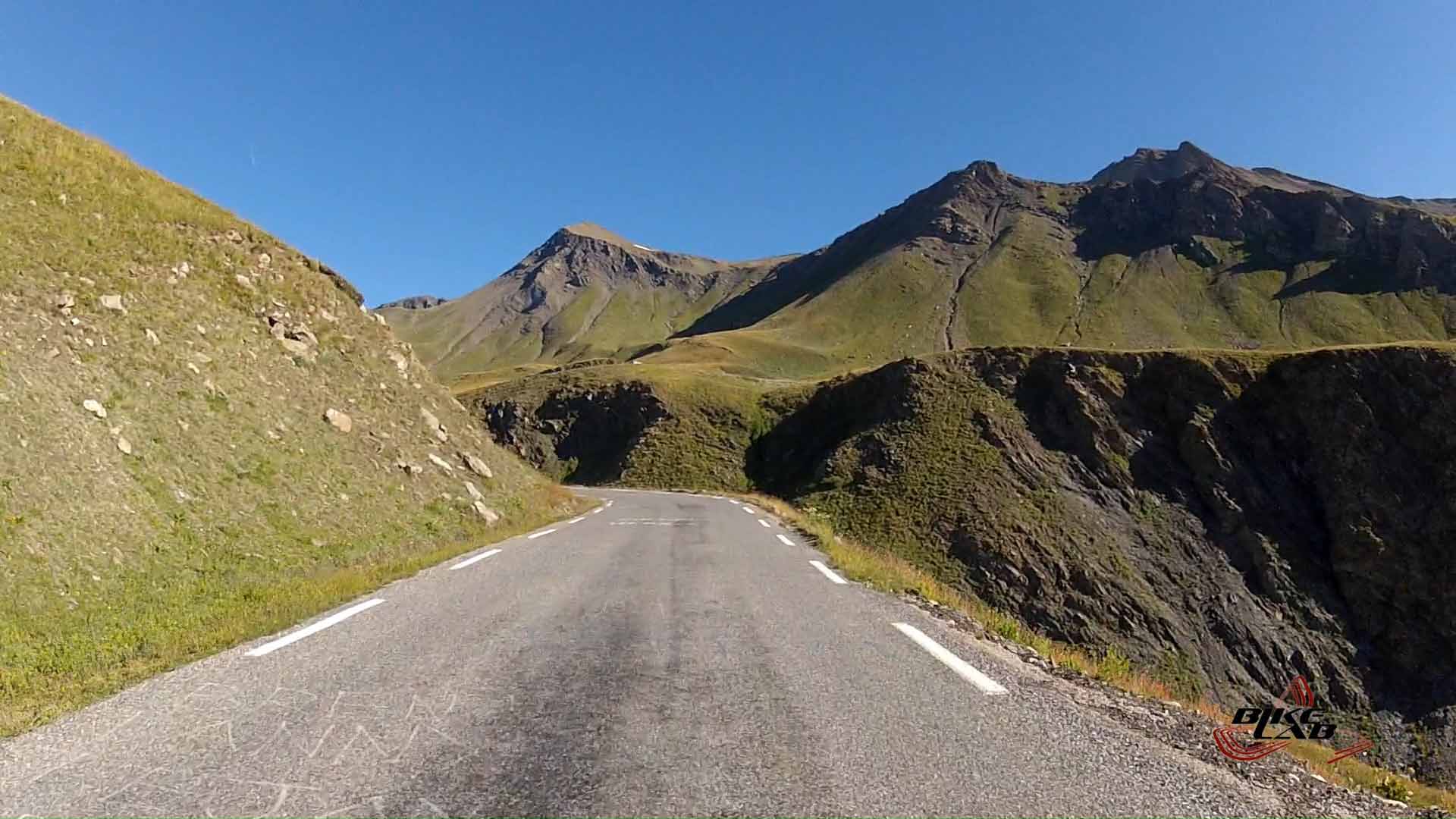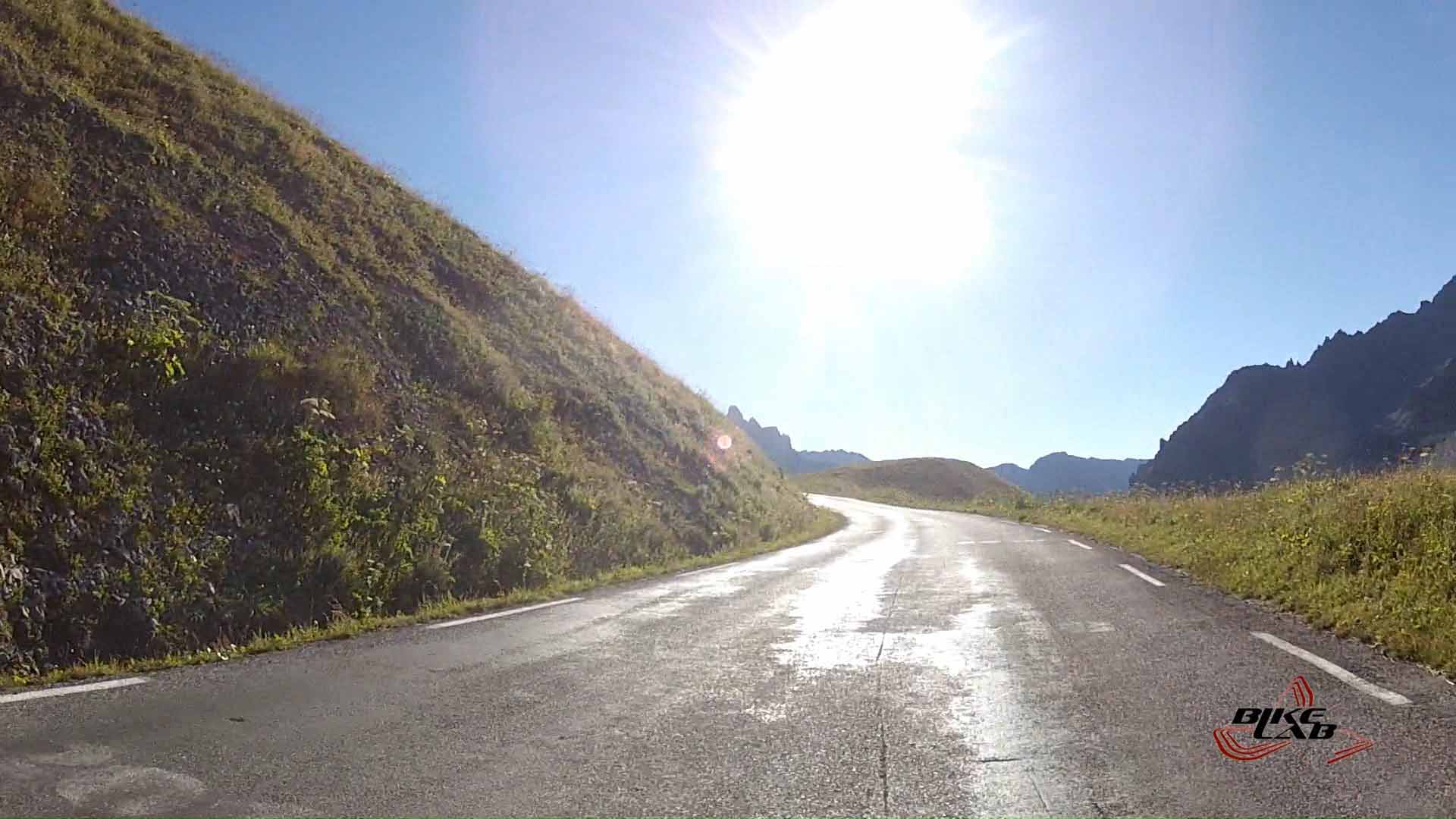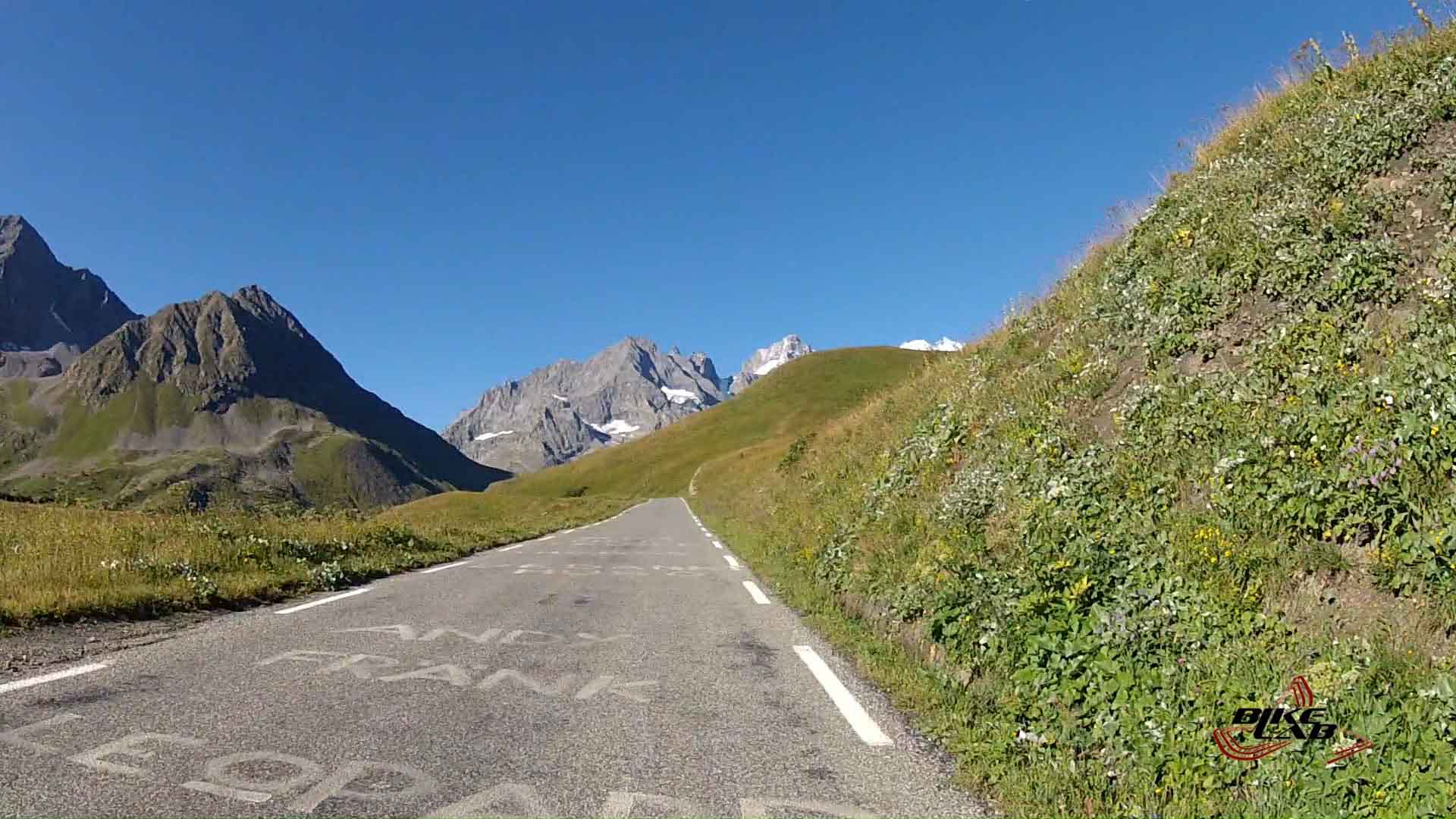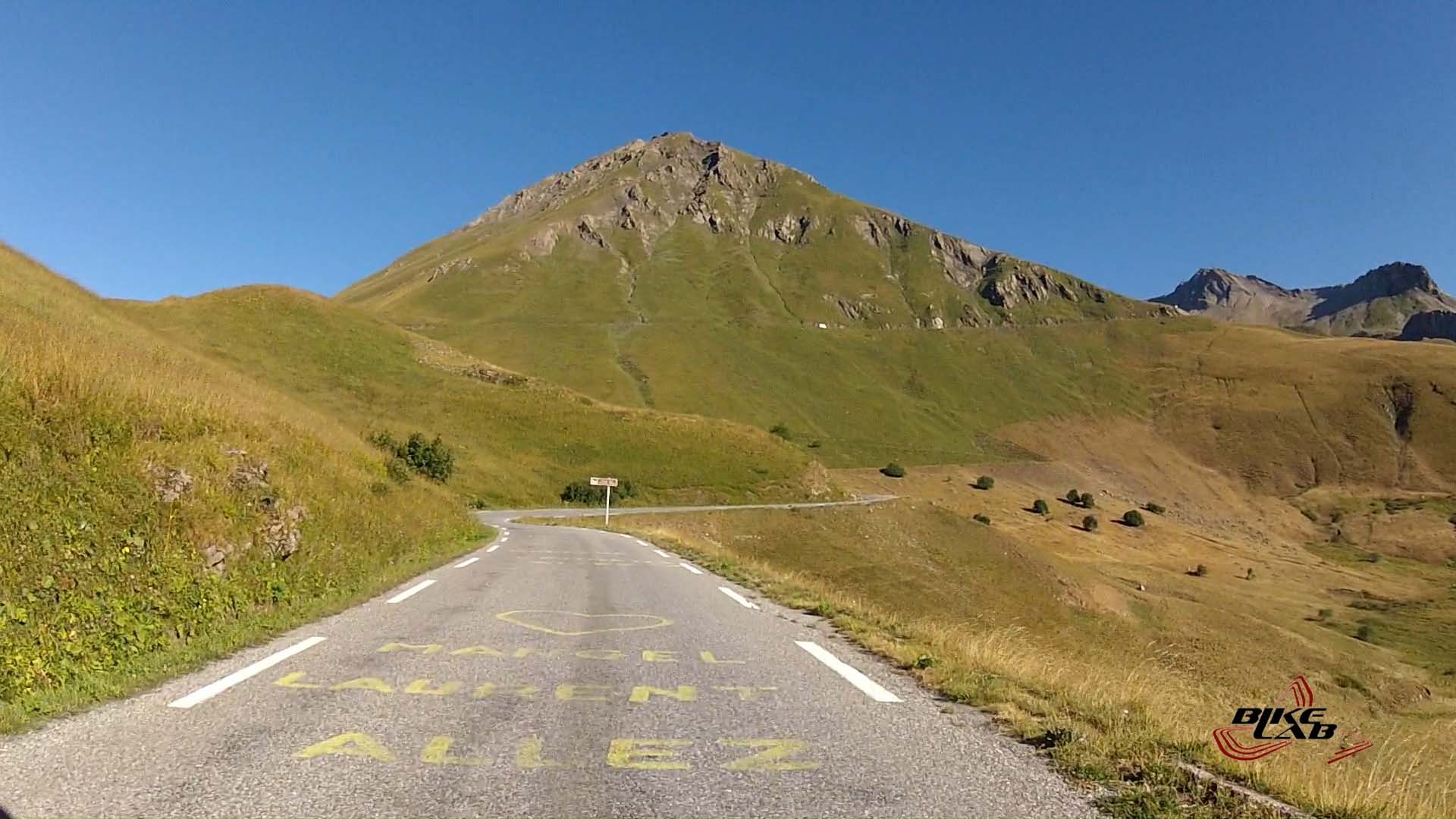 Col du Galibier is an epic climb even the south ascent is enough for a hard workout and the mountain view is incredible.
The video is of excellent quality and it works very good with my training software from TACX (TTS4). The synchronization is very good and the slope is always very realistic and smooth.